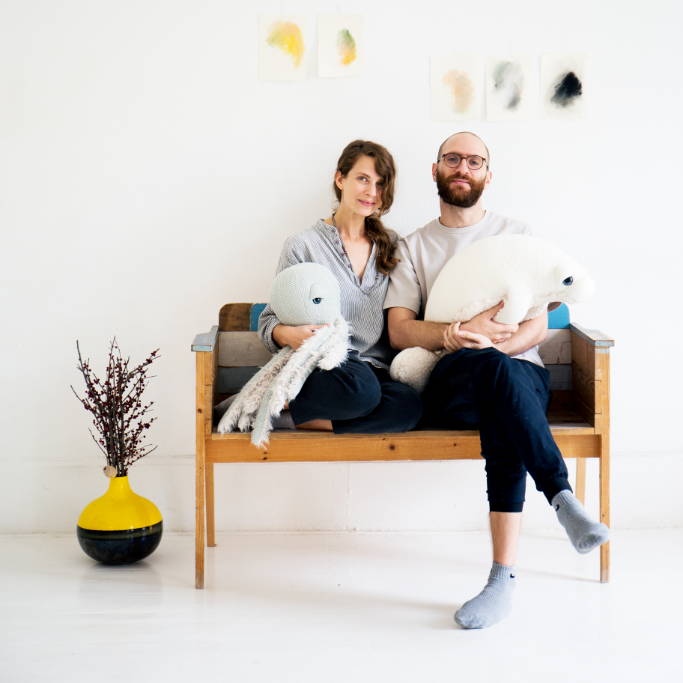 ---
Drawing inspiration from all sorts of different kinds of animals, From water animals through wiled land creature to domastic pets, their shape, colors and textures. Taking the complex form and simplifying it to make it resemble more of a pillow, allowing the body to embrace it. The fabrics chosen are mostly natural cottons and wools always combined with the softest faux furs, the colors are light and comforting, pure with some touches of bold colors.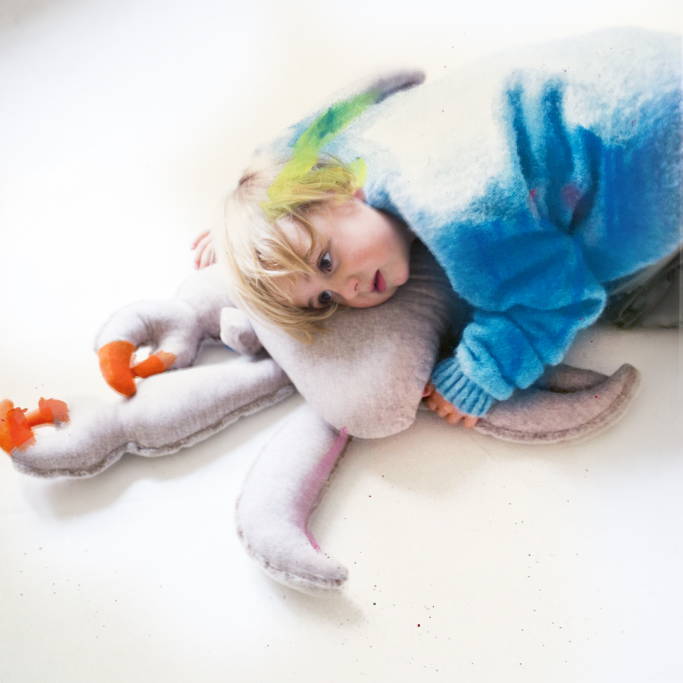 ---
Based in out Parisian studio, Dana is creating the patterns, choosing the materials carefully, the look on their eyes, sculpturing their bodies and always thinking on the next step.
Our soft toys are 100% hand crafted in a small atelier, with experience of many years, that makes stuffed animals for many years with a lot of love and care. Sewn by devoted seamstresses whose expertise and passion allow us to offer a very quality product.
---
BigStuffed is a hight-end brand of big size innovative stuffed creatures for children with an aesthetic appreciation for adults. 100% Handmade in France & Europe. Dana Muskat, the founder and designer, fled the sharks of the fashion scene for the depths of the ocean with her albinos sea creatures collection.  
Started by creating the first big albino octopus as a 'welcome to the world' gift for her newborn niece, and realized those creatures can make many other kids and parents happy.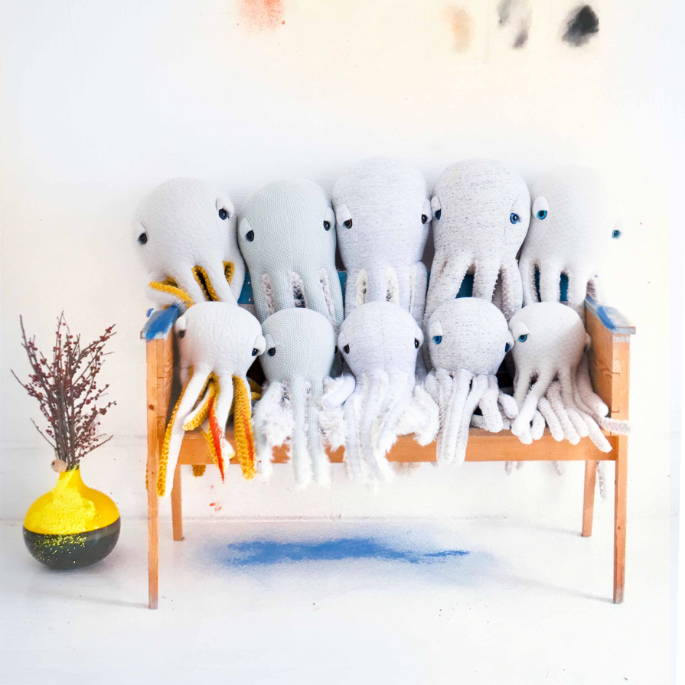 ---
Their story is that of the Albino underwater creatures, following Dana's attraction to light and pure colors, the story came naturally. Abandoned at birth by their families in the depths of the ocean because of their difference. Now they are looking for a new family to adopt them, their new owners. Each has a unique feel and look to it except for the trademark droopy eyes which they all share, paying homage to their sad adventures. BigStuffed is actually Dana's version for "The ugly duckling" story…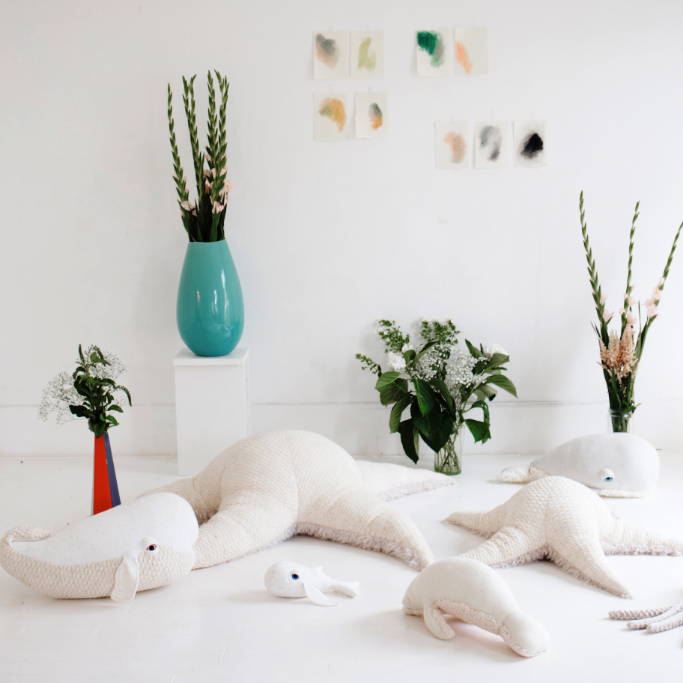 ---
---