The Mammoth
---
---
---
Estimated Shipping Widget will be displayed here! (with custom color)
Description

An ancient hug from our sweet Mammoth is the best way to start and finish each day and night.

Each Stuffed Animal by BigStuffed is tested to comply with the toughest European Norms. It is suitable for new Born and ready for a lifelong bond.
Returns & Exchanges

RETURNS

You can request a return or an exchange for any product within 15 days from the delivery date.

For European Union customers returns we offer free return shipping.

For the rest of the world orders, we accept returns, but customers must take care of shipping and any duty costs, if they are applied.

You can contact our Customer Service who will provide a return authorization and an Collissimo label if it applies.

EXCHANGES

In order to exchange an item, you will need to return your order first, after which, provided it is received in the same condition as when shipped, a refund can be processed and you can make your new purchase.

BigStuffed won't assume shipping costs for the new order if they are applied, or any previous voucher/discount the customer had in the original order.

If you have any question or doubt about our exchange and return policy, please contact us.
Customer Reviews
Write a Review
Ask a Question
02/26/2022
Matthew D.

United States
Woolly mammoth
Great. Surprisingly fast coming from Paris. Gift for a new born. Love the craftsmanship that went into making this. Thanks again.
He is perfect! He is Soft, Fluffy and the...
He is perfect! He is Soft, Fluffy and the shipping was outstanding. Even comes with a protective bag. Love!
01/03/2022
Léa (.

France
Good Stuffed !
Je nous ai offert, à ma conjointe et notre futur bébé, un mamouth marron et après l'avoir reçu j'ai craqué de nouveau pour l'offrir à mon petit neveu :). Top qualité, rien à redire.
10/04/2021
Christiana K.

United States
Beautiful products
Absolutely in love with the stuffed animals. Such great quality and beautiful pieces to treasure.
09/20/2021
Helen L.

France
Mammouth
Il est sublime et tout doux. Il a rejoint la famille avec octopus albino.
08/12/2021
Sebastian P.

Spain
Amazing! Truly well made.
Super happy with what we bought.
05/12/2021
Alona K.

United States
Beautiful toy!
I love it! Great quality!
Arrivé à l'heure, bien emballé dans son sa...
Arrivé à l'heure, bien emballé dans son sac en coton, dans le carton. C'était un cadeau pour mon frère, qu'il a découvert dimanche avec joie ! Lui qui voue une certaine adoration aux mammouths, il l'adore, et moi aussi ! Tout doux et moelleux, très bien fait, il ne demande qu'à recevoir de tendres câlins - ou caresses sur sa crinière touffue - et d'offrir réconfort et protection en retour :D
04/11/2021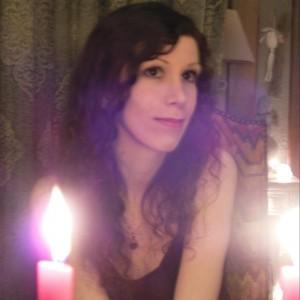 DL
Diane L.

France
Un si doux gardien
Le mammouth albinos était un cadeau destiné à mon frère cadet pour ses... 26 ans ! J'en suis ravie et il l'a adoré aussi :D Très doux, moelleux, robuste, bien dans ses pattes touffues. Je l'ai nommé et consacré afin d'en faire un véritable gardien protecteur qui veillera sur son nouvel ami même en mon absence...
03/23/2021
Gregory K.

Ireland
This is amazing
Fantastic service, fantastic product - everyone is happy!!!
01/19/2021
Isabelle S.

France
great mammoth
We recently buy the big Ice Mammoth for our 5 year old son and everything was great : the shipping and the delivery and the product itself : the Mammoth is beautifull and the fabric is great quality. We love it!
01/11/2021
Elida N.

Spain
01/04/2021
corina n.

Romania
Flawless customer care
Flawless and the toys are wonderful ! Just love them
01/04/2021
Martine H.

Australia
Beautiful pieces my daughter loves so much
I adopted an albino manatee and the mammoth. I gave them to my daughter for Christmas and she absolutely loved them. They are so beautifully crafted and made to last. Adorable, stylish and toys we will enjoy for a lifetime.
12/31/2020
Nathalie F.

France
Magnifique !
Il est très beau ! Nous sommes ravis ! Mon fils est très content !
12/21/2020
Tiffany P.

United States
Quality and Craftsmanship are 1000%
We love our big stuffed. We have quite a few now and the kids love to play with them!
Explore more
Let's find your BigStuffed